Tell stories with your data and turn insights into business decisions
Everyone wants their data to help inform business decisions.The greatest minds can have the best insights, but if they're poorly communicated, no change will happen.We help people present actionable insights with clear messaging, great visualisations, and a persuasive storyline.
Schedule A Call
Data Storytelling Training
Empower your team to present their insights in a simple, organised and visual way to inspire action.
Presentation Design
From sales presentations to TED Talks, start-up pitches to keynotes. When the stakes are high and the results really matter.
Podcast
Listen to the globally #2 ranked podcast all about professional Presentation Skills. A rotating format of deep-dive discussions, conversations with world-class presenters, and speech breakdowns.
How We Help
1. SCHEDULE A CALL
Schedule a chat with Kate or Thomas so we can get to know you, your challenges, and where you want to go.
2. CREATE A PLAN
Together we'll create a specific plan to achieve your goals.
3. GET RESULTS
Upskill and start telling stories with your data!
Schedule A Call
Organisations we've helped
Play Video Play Video
We decided to use Presentation Boss to enhance our team's ability in the storytelling behind the data analysis. With the abundance of data in today's businesses it can sometimes be challenging for those working with data to articulate key messages for stakeholder engagement, buy-in and strategic decision making. The feedback on Kate and Thomas's sessions were excellent. Participants felt that the approach to being able to critically analyse and receive feedback on their own current reports and presentations provided a high level of relevance and value. The opportunity after the initial sessions to reconvene each month and apply learnings was also seen as distinctive to previous training, and created excitement in having an ongoing support team to embed the learnings.Participants left the sessions inspired and would definitely recommend the course to anyone who wants to improve their data storytelling and presentation skills.
Peter S
COO, finance industry
Firstly thank you for the insightful training sessions with yourselves and I can say that I have immediately applied some of the points we've discussed in my reports. Really valuable and more than the CPD, your sessions are authentic skills development.
I have gradually implemented your suggestions in my weekly report to the business (I began by removing the grid lines in my graphs and changing colours as a start!). They do make sense, so really they are very helpful suggestions.
Hope to speak to both of you soon and I'm sure all of us have applied what we learned to our reports and presentations.
Justin T
Management Accountant, Attendee
I'd like to congratulate you on being such a pleasure to work with. I engaged you to deliver corporate presentation skills to our consulting team. The feedback was great and we noticed a step change in how the team present and engage with customers and prospects through storytelling, visuals and the use of PowerPoint. Thank you from the COINS AUSTRALIA team.You positively and confidently helped me develop my story-telling/speaking skills, resulting in me delivering a heartfelt speech to over 150 people. My speaking career in 2019 has lifted and seen me MCing, speaking on panels and delivering further speeches.
Carla Wall
Managing Directors, COINS
I had the pleasure of working with Thomas at a time when I felt that I really needed to brush up on my presentation skills. What I received was a complete tear and rebuild, threw out preconceived ideas of what works and doesn't and started from scratch. The course outline and content was very well presented and easy to incorporate.Thomas is an excellent coach and speaks with authority and explains/answers questions with actual examples. Both myself and business partner agreed that the course was of tremendous value and we will be using Presentation Boss for all of our staff training on presentation preparation and delivery moving forward. Highly recommended!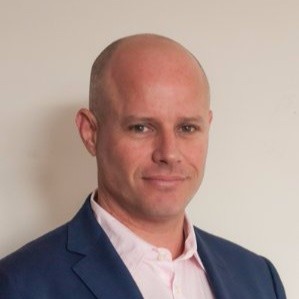 Nic Denham
CEO, ApparelGenius
"What an awesome job you did. Have had attendees catching me all afternoon to say how good it was …surprisingly good as they usually hate this softskill stuff. Well done. I can recommend Presentation Boss."
Peter Floyd
Director Operations, QLD Department of Agriculture & Fisheries
"Thomas was able to extract the essence of what I wanted to say. What I ended up with was a very professional presentation that… stood out in its simplicity. It stood out in a way that it complimented what I was saying in a very effective manner.I would recommend Thomas for not only his knowledge, but also for the way that he and I worked together to create what I needed and what I wanted so that I could deliver the best presentation I could and serve the audience that had come to see my work."
Mark Hunter
World Champion Public Speaking
"As an event founder, MC & Auctioneer, my task list was copious for our inaugural Elixir Gala Ball to raise funds for R U OK day. More importantly, I had many generous sponsors that I needed to fulfil. Presentation Boss were my absolute saviours! They created a sleek & attractive PowerPoint presentation that was displayed on all screens throughout our function during the night. I literally saw my sponsors smile as their logo was displayed in elegance on the screens. I strongly recommend Presentation Boss for their professionalism & efficiency. They produced a professional product which strongly assisted me & my event. Thank you PB! You saved me."
Chadwick Harding
Founder, Elixir Gala Ball
The Presentation Boss Podcast
Want to learn more about the art of presenting? Want to know how the experts do it? Want all this in podcast form? You got it!
100. PowerPoint Magic to Make Your Audience Say "Wow, How Did You Do That!"
By
presentationboss
| March 24, 2021 Celebrate episode one-hundred of The Presentation Boss Podcast! We've made it, folks, all the way to our goal of 100 weekly episodes of our podcast….
99. Johnny Quinn on Audience Engagement; Online and Offline
By
presentationboss
| March 17, 2021 It's the last of the double-digits here on episode ninety-nine of the Presentation Boss Podcast! This week we had a conversation with an expert from…
98. Speech Breakdown: Ignite Talk by Mark Cohen "How to Eat a Banana"
By
presentationboss
| March 10, 2021 Hold on for episode ninety-eight of The Presentation Boss Podcast. Here we're listening to a talk from the internet and pausing as we go to…